Hobbit Hill is licensed to hold civil ceremonies and you can choose between a candlelit woodland ceremony under the oak pergola in our own Round Wood or in our beautiful ceremony room in the Wedding Barn.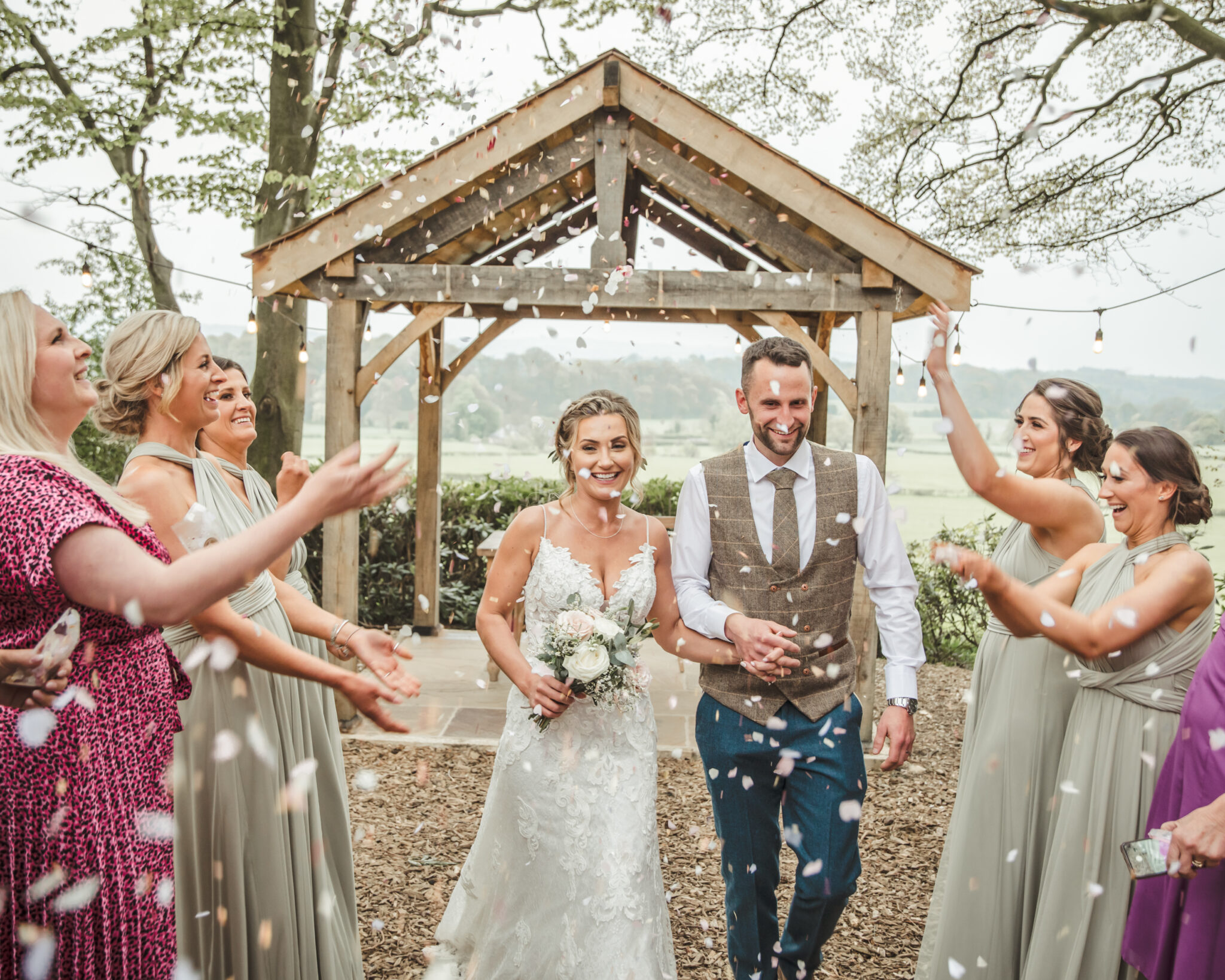 The Round Wood
Create beautiful memories in our atmospheric, fairy-tale Round Wood. The rustic oak pergola is a beautiful woodland setting for exchanging your vows.
Whatever the season, a gorgeous backdrop is guaranteed.
Rustic tree trunk benches and shepherd crook lighting create an unforgettable experience for you and your guests.

Our Ceremony Room
With the same spectacular views across the Ribble Valley creating the perfect backdrop, the Ceremony Room is a beautiful space to exchange your vows.
A recent addition to the Wedding Barn, the Ceremony Room seats up to 130 people. After the ceremony, with the addition of comfy chairs and low tables, this room can become a useful quiet place for relaxing and chatting for a while. Chat to us about adding this to your package.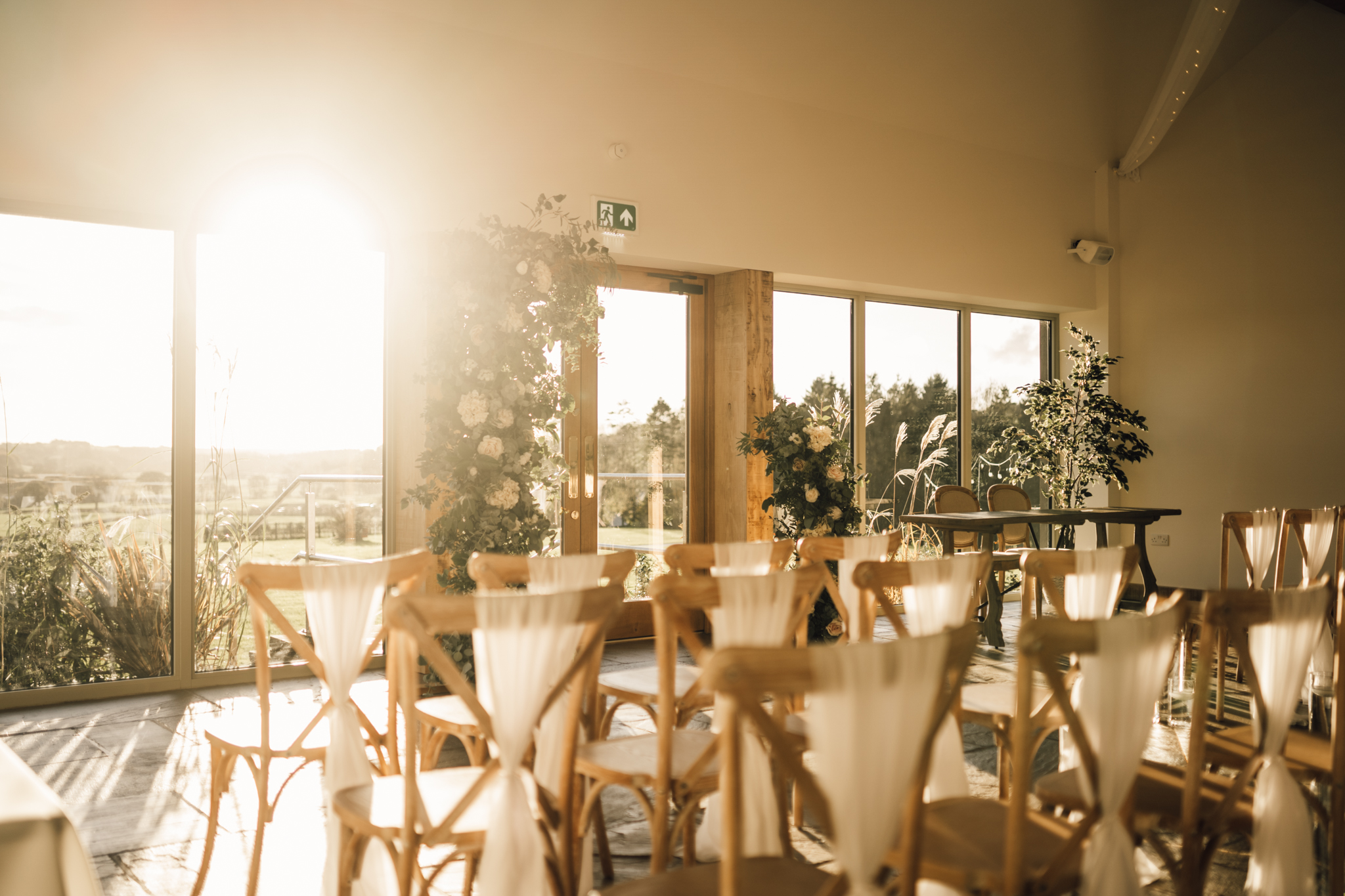 Please note it is your responsibility to contact our local registrars to discuss ceremony availability, details, other legalities and their fees.
Ribble Valley Registrars – Contact 0845 053 0021.
For a blessing or bespoke ceremony we can recommend celebrants for you to contact.
Hobbit Hill
Whalley Road, Stonyhurst,
Clitheroe, Lancashire,
BB7 9PN
Call: 07535 638049
Email: events@hobbithill.co.uk